OROVILLE, Calif. – A trio of Butte College Football players are moving on to the Division I level.
Quarterback Tanner Hughes committed to Iowa State. Dante Jackson is heading to Akron University. Jailen Hammer signed with Ohio University.
Hughes and Jackson won a football state championship together at Pleasant Valley back in 2018. After playing together at Butte last season, it's only fitting they celebrate their next steps together.
"It means a lot," Hughes said. "We've been through the same road. We know what it takes. It's been a long process. But to be here is very special."
Hughes had a stellar sophomore season. He completed 60 percent of passes for 2,193 yards, 23 touchdowns and three interceptions. He also ran for another 182 yards and nine TDs.
"They like my arm and my ability to run when I have to," Hughes said of the Iowa State coaches. "They like my competitiveness, my drive and work ethic."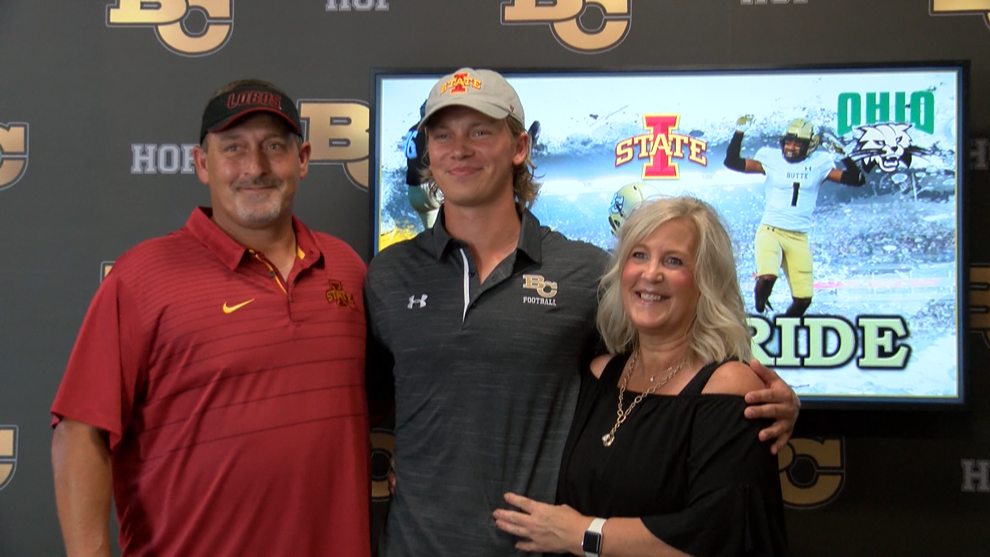 Hughes had two built in role models growing up. His dad, Joe, and brother, Brandt, both played quarterback at Butte College. They later transferred to Wyoming and New Mexico, respectively. 
"They're all people I want to be like," Hughes said. "I always wanted to go to the next level and be just like them, especially at quarterback."
After graduating from Pleasant Valley, Jackson went to Oregon State. However, he left after one season. 
"I was frustrated with football after Oregon State," he said. "I didn't know if I was going to keep playing. I started liking the game again [at Butte]."
Jackson excelled as a kicker and punter this season. His hard work was rewarded with an offer from Akron University.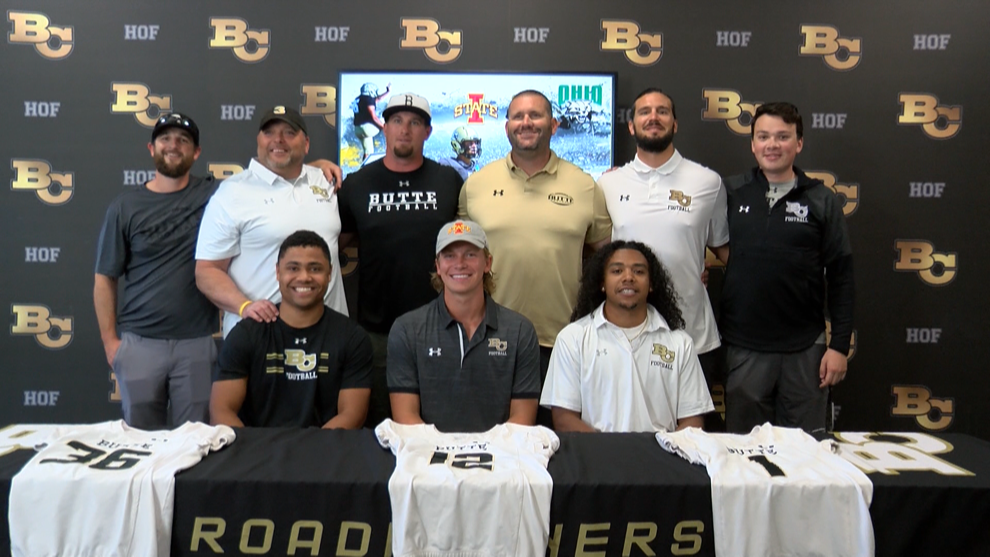 "The coach said he was coming out to see me," Jackson explained. "He said if I could do what I did on my film he would offer me a scholarship. It's nice to have someone immediately think of you."
"They're young at the position," Head Coach Robby Snelling said. "When the coach called me, they felt like they need someone to come in and help lead the group. Dante can come in and do all three in the kicking game which is rare."
Hammer was a go-to receiver for Hughes. He tallied 42 catches for 800 yards and 14 touchdowns. That broke the school record for receiving touchdowns in a single season. He'll bring his dynamic game to Ohio. 
"I've been working for this for so long," Hammer said. "It's nice to see everything come to fruition. I got more of a family vibe than I did on my other visits. I like the players and coaches I met. It just felt more like home."
All three players said they're grateful for their time as a Roadrunner and that it prepared them to tackle Division I football.