Latest posts by Amanda Nowitz
(see all)
Drew Barrymore is explaining the importance of granny panties, especially in her life. She opened up as to why she wears them and her reasoning is completely valid. Read on for more details.
Drew Barrymore Explains The Importance Of Granny Panties
Granny panties are serving a whole new purpose, especially in Drew Barrymore's life. The talk show host once was a sex symbol, even posing for Playboy. However, as a mother and beauty mogul, the actress is opening up about why she has chosen to wear bigger undies. She shared her reasoning on her show, The Drew Barrymore Show. According to the Insider, Drew does this to avoid wedgies and to keep her undergarments from riding up.
The conversation started while Drew was speaking with comedian, Ross Matthews. Apparently, models now wear granny panties on the runway and let them rise above their actual pants. Barrymore quickly responded to this latest news and shared why she chooses to wear full-coverage panties. "Basically, you know their entire butt's covered. You got nothing going up the crack. That's why I wear them," she explained. She went on to say that she still has the occasional wedgie but not nearly as bad as with skimpy lingerie.
Furthermore, Barrymore added in this on her Drew's News podcast: "I wear big girl underwear as in the underwear themselves are a big girl. They're hefty, they're girthy, like you could use it as a parachute in an emergency." Though some fans may feel that this is too much information, it was actually Drew Barrymore's goal when she started her show. She wanted a level of relatability and transparency. Plus, Drew believed that she wanted to create a community among her viewers.
A Jill Of All Trades
Drew Barrymore should possibly go into the panty business. She is already a producer with her Flower Films company. More so, she has Beautiful by Drew at Walmart. This includes housewares items like a mixer, ice cream maker, and much more. Additionally, she has a makeup company called Flower Beauty. It is meant to be affordable but chic for all of your beauty needs. This can be found at CVS, per their website. Prior to her talk show fame, Drew was a popular actress, starring in ET, Boys On The Side, Ever After, Never Been Kissed, and Charlie's Angels.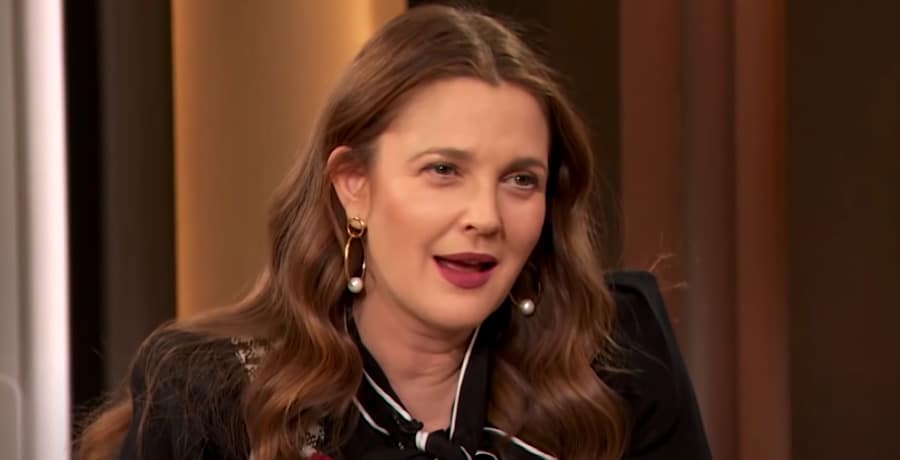 She is also a mother of two daughters and a close friend of Cameron Diaz. Though she has not been very successful in love, it appears that she is making it in other ways and is thoroughly happy. Her ventures bring her peace and she is connecting with audiences every day. Were you surprised Drew Barrymore wears granny panties? Moreover, do you understand and stand by her reasoning? Let us know in the comments below and watch her talk show on weekdays on CBS.