Michigan's massive comeback in a 48-42 triple-overtime win saw several Wolverines step forward.
Here are the top five performers in the Michigan-Rutgers showdown.
1. Redshirt sophomore quarterback Cade McNamara: When McNamara entered the game late in the first half, Michigan trailed 17-0 and looked hopeless. Some 27 completions, 260 yards passing, four touchdown throws and 48 points later, the Wolverines were winners.
2. Redshirt sophomore tailback Hassan Haskins: Haskins piled up 110 yards and a touchdown in 22 tries, giving the Wolverines an injection of toughness and energy in a flagging run game. Haskins also hurtled himself in the end zone on a fourth-down play that fashioned the final difference in this one.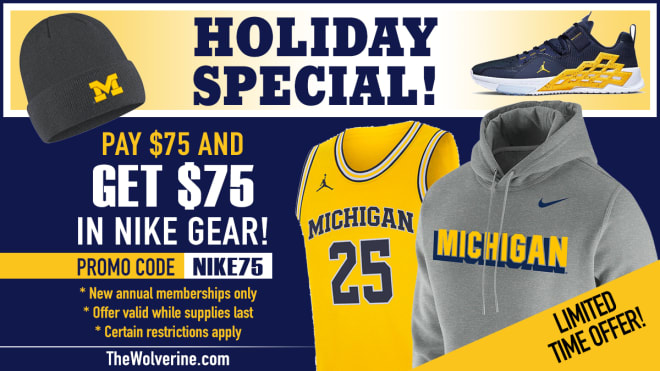 3. Sophomore safety Daxton Hill: Michigan desperately needed a play made to win this game in triple overtime, and Hill made it. He leaped high in the end zone to give the Wolverines their first interception of the season by a defensive back, and it couldn't have come at a better time, ending the game. Hill also made nine tackles on the night.
4. Rutgers quarterback Noah Vedral: Vedral put up incredible numbers against the Wolverines, completing 29 passes for 378 yards and three touchdowns. But he enjoyed an entire game to get it done, while McNamara had barely more than a half. When it came winning time, Vedral pitched the only interception of the night.
5. Rutgers receiver Sameen Jones: Jones proved deadly all night long as a favorite target of Vedral. He secured seven catches for 127 yards for the Scarlet Knights, and was one of two receivers to post more than 100 yards on the night. He averaged a healthy 18.1 yards per catch.