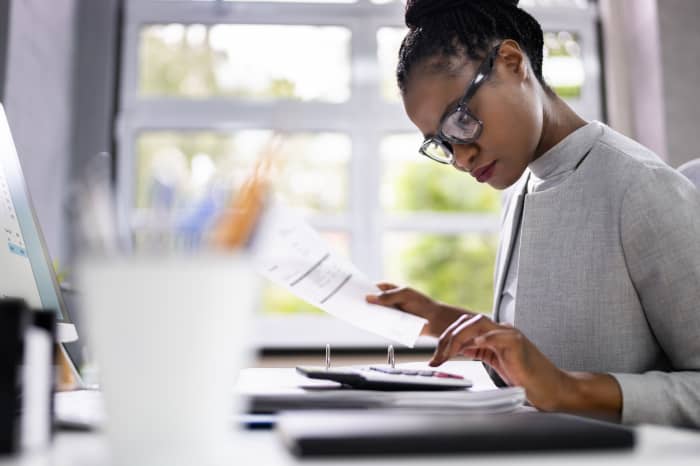 It's been over a decade since savings rates have been this high. And at least four banks or credit unions are now touting high-yield savings and checking accounts with at least 5% annual percentage yield, or APY — though in some cases you may be better off with a slightly lower rate (plenty of banks are paying upwards of 4%) with less hoops to jump through.
"As market volatility continues and inflation remains stubbornly elevated, higher yields on deposit accounts offer a potential measure of protection against financial instability," says Ryan Burke, general manager of Invest at M1. (Note that checking and savings deposits up to $250,000 at banks are generally insured by the FDIC (see details here) and at credit unions by the NCUA (see details here)).
Money pros say finding the right account can mean the difference of hundreds, even thousands, of dollars left on the table each year.  And compared with the national average, the rate of return on some bank accounts can be significant: The national average savings account has an APY of 0.35%, according to government data. For a return more than 14-times that amount, just take a look at these four banks and credit unions, all of which are insured by either the FDIC (for banks) or the NCUA (credit unions); details on those limits for accounts are here.
UFB Elite Savings: 5.02% APY

There are no monthly maintenance fees and no deposit or balance requirements to earn 5.02% APY with a UFB Preferred Savings account. This is the highest available rate on the market today! Just come with a valid ID, a permanent address or P.O. box and proof of U.S. citizenship and this account can be yours.

Consumers Credit Union, Free Rewards Checking: 5.00% APY

Balances up to $10,000 are eligible for one of the highest available rates in the high-yield savings market today with this high-yield checking account from Consumers Credit Union. What sets this apart from many of the high-yield savings accounts out there is its access to 30,000 ATMs and 5,000 shared branches across the country. Write unlimited checks, and take advantage of online features.

Varo Savings Account: 5.00% APY

Make the required $1,000 in electronic deposits for your paycheck, pension or government benefits from your employer or government agency, end the month with a positive balance in both a Varo Bank Account and Savings Account, and you're eligible. But be sure to read the details: balances that don't meet the requirements and those over $5,000 only earn 3% APY.  This bank is F

Centier Bank, Connect Savings: 5.00% APY

Link your checking and savings account to qualify for this savings rate. Just be sure to make the minimum deposits and follow the steps in the fine print. 
Key considerations
How are some banks able to offer an APY not seen since the 1990s? Melissa Weisz, wealth advisor and associate partner at RegentAtlantic Wealth, says it's really the only tool some banks have in their arsenal to lure new customers to their various product lines.
"Online savings banks attract business by offering higher rates," Weisz says, adding that deposits at banks like Ally, which currently offers 3.40% APY, are the primary gateway to its "consumer digital capabilities."  While traditional banks may not offer rates available at online savings banks, "they can offer a wider variety of in-person services and relationships at local branches," she says.
" "If the economy tips into a recession this year, we would expect the Fed to lower rates and stimulate economic activity.""
To be sure, the difference between a savings account at a traditional bank and the rates available at an online bank are significant. If you were to keep the $10,000 maximum balance required for the 5% APY in a Consumers Credit Union Free Rewards Checking account, at the end of the first year you would earn $500. Although that may seem nominal, compare that with the average 1.36% APY and that amounts to just $68. For the $5,000 minimum with a Varo Savings Account, the annual earnings with a 5% APY rate comes out to $250. 
Because banks typically don't have many other ways to attract customers, aside from bonus packages and stability, MaxMyInterest CEO Gary Zimmerman says focusing your selection process for a new savings account on the interest rate offered is a good strategy. That is, of course, "so long as a bank is Federal Deposit Insurance Corporation-insured," he says. By verifying the bank you're using is backed by the FDIC, your savings is also insured for the first $250,000. 
Another key consideration, Zimmerman says, is liquidity. "Many of the banks offering high teaser rates limit how much money you can deposit or withdraw," he explains, adding high rates promoted by many banks "only applies to the first few thousand dollars on deposit, or you're required to set up direct deposit or make a certain number of debit card purchases each month."
The advice, recommendations or rankings expressed in this article are those of MarketWatch Picks, and have not been reviewed or endorsed by our commercial partners.